Raise the Awareness of Data Compliance and
Take Actions for Digital Transformation
During the "14th Five-Year Plan" period, China's digital economy will shift into a new phase of in-depth application, orderly development, inclusiveness and sharing. To cope with the new developments and challenges, Sinopharm Foreign Trade carried out on March 30, 2022 a training with the title of "Inspirations from Compliance of Cyberspace Governance in the Current Legal Framework" by centering on privacy protection and data security in digital economy as well as requirements of digital transformation and the actual business development of the company. In accordance with the requirements of the Covid-19 policy, members of the working group for digital transformation and development participated in the training on site, while middle-level key personnel joined online.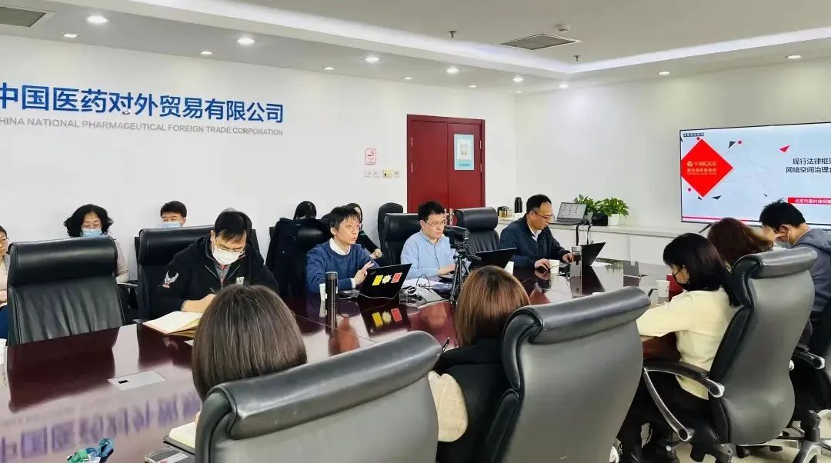 Zheng Feifei, a lawyer from Yingke Law Firm in Beijing, was invited to lecture in the training. Based on her own working experience, Zheng explained the legislative background and significance of the current laws and regulations on cyberspace governance, data security system, and obligations of and legal responsibilities for data security, in a way that is easy to be understood by the trainees. Meanwhile, she made suggestions on compliance for a company meets the challenges of privacy protection and data security, and answered the questions raised by the trainees.
The training helped the trainees better understand the laws and regulations on data security, improved their awareness of data security protection. This has helped the company be better compliant with data security-related regulations which is conducive to its digital transformation and risk management.