Sinopharm Foreign Trade and LAPROPHAN Signed to Give a New Chapter in China-Morocco Cooperation
On the afternoon of February 10, Sinopharm Foreign Trade and Moroccan pharmaceutical company LAPROPHAN held an online video signing ceremony of strategic cooperation in Beijing and Casablanca. Sinopharm International Deputy General Manager and International Business Division President Yan Bing, International Business Division Vice President and Sinopharm Foreign Trade General Manager Zhang Haoji and Morocco LAPROPHAN CEO Dr. Farid Bennis attended the signing ceremony.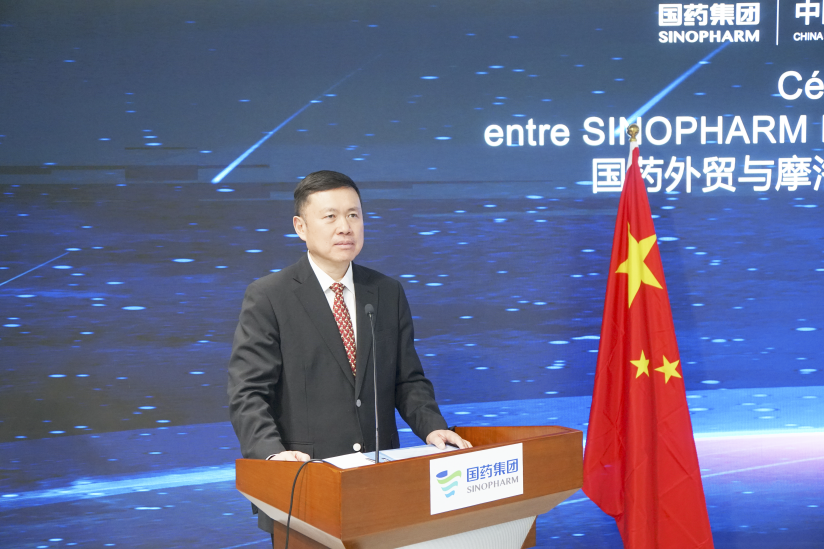 Morocco is one of the first African countries to establish diplomatic relations with China, and the first country in the North African region to sign a cooperation plan with China to jointly build the "Belt and Road". After the outbreak of covid-19, Morocco and the Sinopharm carried out extensive and in-depth cooperation on covid-19 vaccine. This signing of the cooperation is guided by the national "Belt and Road" initiative, hold hands with LAPROPHAN in all aspects of pharmaceutical and health fields, such as pharmaceutical preparations, bulk drugs, packaging materials, medical devices and consumables, pharmaceutical production equipment. Yan Bing said in a speech. Yan hopes that with the joint efforts of both sides, the signing of the agreement will mark a new milestone in bilateral cooperation on medical and health between China and Morocco, promote the upgrading of cooperation in the entire medical and health industry chain and take a new step in building a"Community of shared future".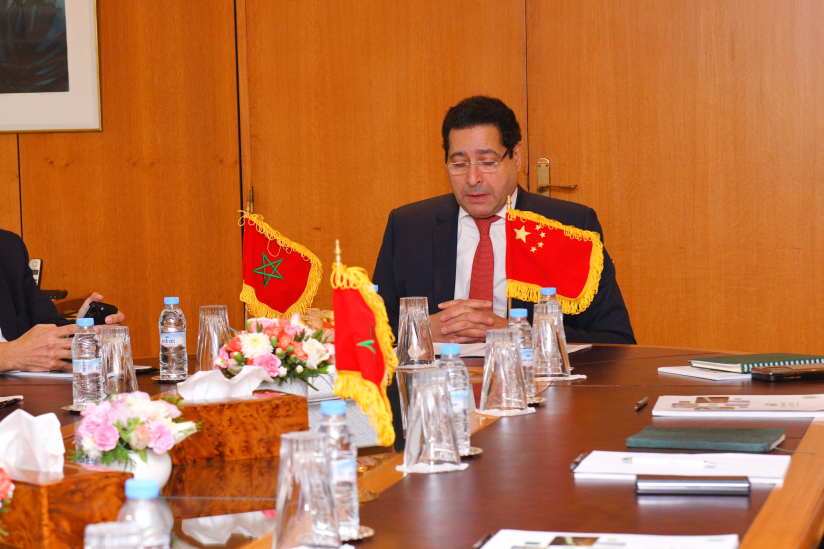 Farid Bennis said in his speech that Sinopharm Foreign Trade is a trustworthy partner. Morocco is the first African country that Sinopharm Foreign Trade exported covid-19 vaccine to and also the largest number of shipments country, the covid-19 vaccine packaging cooperation between Morocco and Sinopharm Foreign Trade is of great significance in the fight against the pandemic in Morocco. As the largest pharmaceutical company by public market share, LAPROPHAN is committed to providing effective solutions in the field of health care. LAPROPHAN hopes to bring the Chinese approach, Chinese service and Chinese concept to Morocco, and hold hands together to make more contribution to Morocco and even African continent's health cause.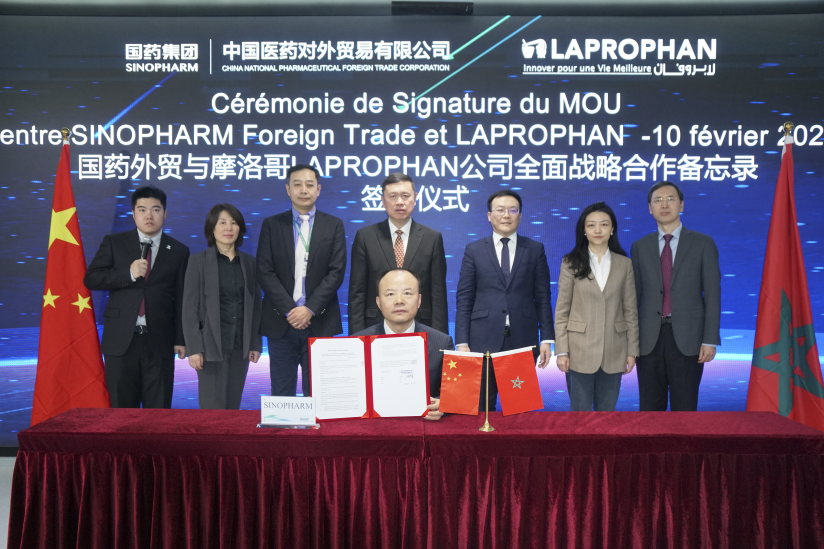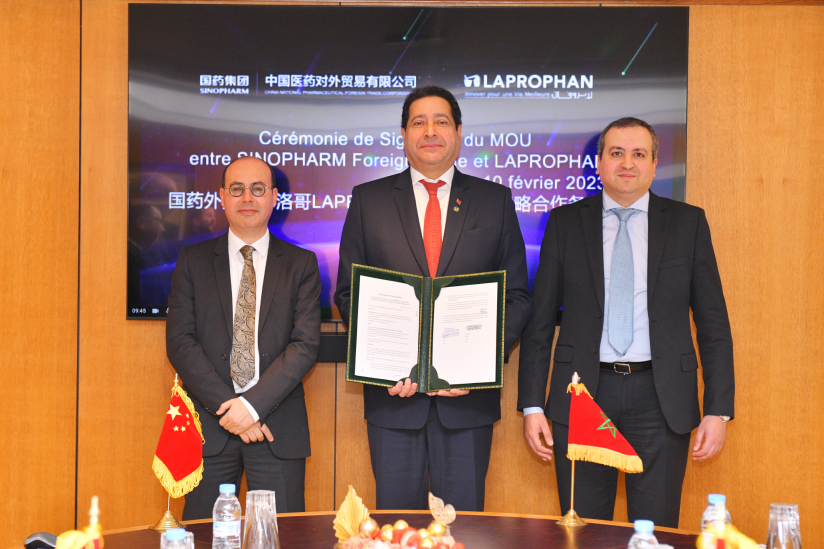 Sinopharm Healthcare Industry General Manager Ding Weizuo, International Marketing Center General Manager Li Yan, International Business Department Business Director Liu Xiaobao attended this ceremony.