Sinopharm Foreign Trade and Elekta to Sign a Meaningful Agreement
On March 14, Sinopharm Foreign Trade signed an agreement with Elekta (China) Investment Co. , Ltd. in Beijing and establish a state-owned international medical equipment joint venture to impel the high quality development of China radiotherapy enterprise and the high-end medical equipment profession. Secretary of the Party Committee and Chairman of the Board of directors of Sinopharm Liu Jingzhen, Elekta (China) Global CEO Gustaf Salford attended and gave speech. Sinopharm Chief Accountant Yang Shanhua and Deputy General Manager Jin Bing, Counsellor of the Swedish Embassy in China Magnus Carnwall, Secretary of the Party Committee and General Manager of Sinopharm International Zhou Song and Elekta's Executive Vice President of China Region Gong Anming made speech at the signing ceremony.
Liu Jingzhen said that the signing of the Strategy Agreement is a pragmatic move by Sinopharm to resolutely implement the spirit of the 20th National Congress of the Communist Party of China, to practice the new development pattern and the healthy China strategy, and to implement the State-owned Assets Supervision and Administration Commission of state-owned enterprises to carry out the actions of creating world-class enterprise value against the targets, it is of great symbolic significance in introducing global high-end medical equipment and improving the level of intelligent radiotherapy in our country, the value idea of"All for Health, Health for All"is fully demonstrated. Elekta is a global pioneer in precision radiotherapy. This cooperation will deepen international cooperation in the field of medical and health care, enhance the ability of fixing and reinforcing strong industry chains, promote the construction of a modern industrial system, and benefit patients with cancer in our country and even in the world as well as accelerate the process of building a community on human health.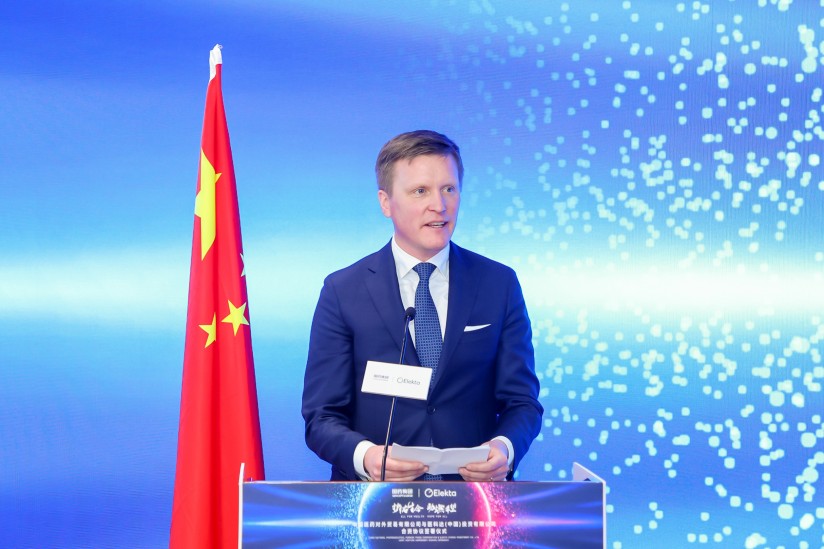 Gustaf Salford said it is an honor to work with the 80th-largest Sinopharm in the Fortune 500, marking a milestone in the partnership. Elekta innovative solutions has served more than 120 countries and regions, providing quality diagnosis and treatment to more than 2 million patients each year, the LINAC factory in Beijing has been able to provide the industry-leading medical linear accelerator for customers in China and around the world. Elekta will continue to invest in the Chinese market and provide new hope for the Chinese cancer patients through the cooperation of innovation in product technology, clinical application, personnel training, personalized therapy and so on.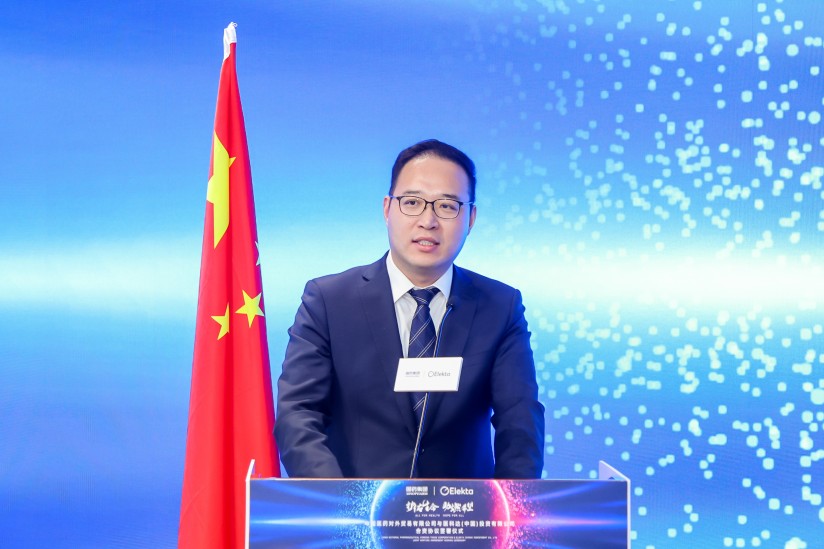 Zhou Song said that Sinopharm International and Elekta have worked together for many years, the joint venture is the first China-controlled radiotherapy service joint venture. It aims to speed up the distribution of new areas as well as set up a benchmark for international medical equipment cooperation. It will certainly leave a strong mark in the history of the development of radiotherapy in our country. Zhou hoped that the two sides will make full use of the advantages of strong-power cooperation, innovate cooperation models and expand cooperation possibility, so that intelligent precision radiotherapy can serve a wider range of medical workers and patients and enhance treatment efficiency and experience.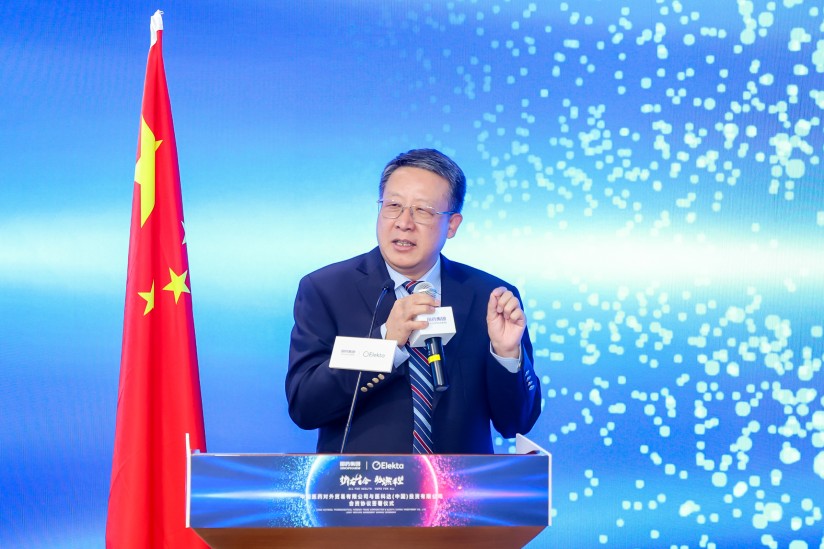 Gong Anming said that after 40 years of working in China, Elekta (China) now has built the world's second-largest research and development center in China, begining from the popularization of precision radiotherapy products and technologies, to help establish the world's advanced quality control system, after-sales service system, the service will be extended to grass-roots hospitals, and provide high-standard, high-quality radiotherapy services to medical workers and cancer patients in China. This cooperation is a strong practice of both sides on the road of improving people's health and well-being, and will strong China's radiotherapy industry of precision, intellectualization and individualization.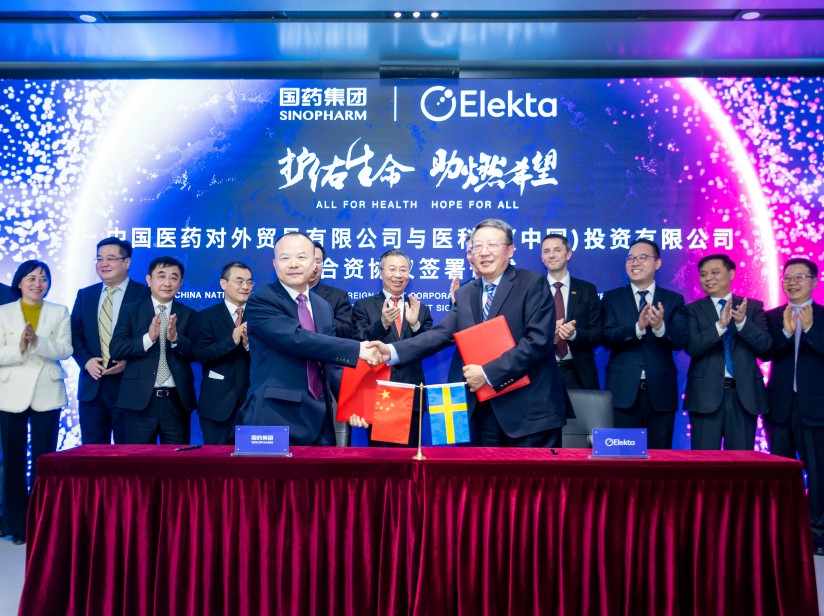 Sinopharm International Deputy General Manager Yan Bing host the ceremony, International Business Division Vice President and Sinopharm Foreign Trade General Manager Zhang Haoji signed the agreement with Elekta (China) Investment General Manager Gong Anming.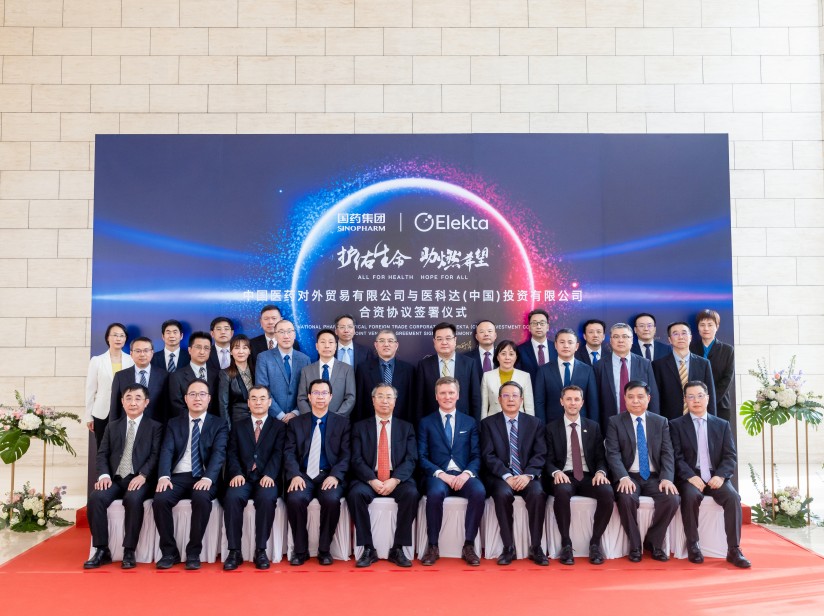 Liu Jianbin, Xu Kun, Wang Weiming from Elekta (China) and Yao Bingcheng, Zu Jing, Xie Wei, Yang Jun, Sun Jian, Cao Guichun, Hu Ligang, Wang Yongli, Yang Yongge, Zhang Liqiong, Li Hao and Chen Anbo from Sinopharm Group attended the ceremony.